Celebrate your sensuality!
If you do not want to receive further mailings from the Rochester Erotic Arts Festival, unsubscribe now at the bottom of this e-mail.
---
In This Issue:
* Call for Art Deadlines
* Poster Competition Winner Announced
* "The Wet Spots" and Artist Reception
* Performers, Workshops, Demos and Vendors
* VIP Tickets - Available Now
---
Call for Art - DEADLINES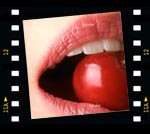 Celebrate your sensuality! The Rochester (NY) Erotic Arts Festival is being held on March 26-28, 2010, to celebrate the joy of human sensuality/sexuality in all its artistic expressions. Be a part of this amazing weekend at the Harro East Ballroom in downtown Rochester NY!

Juried Art Show - Deadline February 1 (March 1 with additional fee)

We are looking for erotic submissions of original works in drawing, painting, printmaking, mixed media, collage, digital art, photography, film, and sculpture for exhibition and optionally for sale. We are focusing on work that has an aesthetic intention and provokes thoughtful discussions of sensuality and sexuality.
$1,000 in awards will be presented.

Body Painting Competition - Register by March 1

Categories for Airbrush and Brush /Sponge, Professional and Amateur. $1,000 in prizes offered. Body Paint models and artists must be at least 18 years of age with valid proof of age.

Erotic Poetry Contest - March 13

Equal Grounds Coffeehouse, 750 South Avenue, Rochester NY. Sign in begins at 8 pm. Poetry Contest from 9-11 pm. Winners will read their poetry at the festival.

Tattoo Exhibition

Tattoo Exhibition Registrations will be accepted at the festival at the Information Desk. Registration is free with a paid admission to the festival. Up to $200 in awards.

Temporary Piercing Exhibition

The actual piercing will take place prior to the festival. We have openings for 2 more volunteers. Contact susie@rochestereroticartfest.org.

---
Poster Competition Winner Announced

Congratulations to Michael Broderick for his winning entry in the Rochester Erotic Arts Festival Poster Competition!

Thank you to the 34 artists from 6 countries who submitted 57 posters to our competition.
---
"The Wet Spots" Open the Festival on Friday Night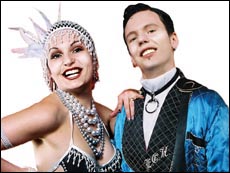 "The aim of our show is to entertain people with the notion that sexual expression is healthy and beautiful… and funny." Cass King

Internationally acclaimed cabaret duo The Wet Spots (Cass King and John Woods) write the most elegant songs about sex that you will ever hear.

The pair presents an image that is vaudevillian, oversexed, and weirdly Canadian: think sex club by way of Monty Python. Using a lively blend of original songs, audience interaction, spankings and singalongs, The Wet Spots draw their fans into a world where the libido is celebrated and satirized.

The duo started playing together in 2003, and quickly became headliners at Vancouver cabarets and comedy clubs. Five years later, The Wet Spots travel extensively, playing shows across Canada, the US, the UK and Australia. Their songs have been licensed for TV shows like The L Word and live credits include three sold-out shows at the Sydney Opera House, Massey Hall (Toronto), Cafe de Paris (London), The Box (NYC), as well as many non-traditional venues, including The Center for Sex and Culture (San Francisco), The Museum of Sex (NYC), and many Pride events including the first ever queer comedy showcase in Africa (Cape Town Comedy Festival).

Tickets available online now, $15. Include Artist Reception, Chocolate Body Painting, and Dr. Sketchy live drawing session. 18+ only. Bring ID to show at the door.
---
Performers, Workshops, Demos and Vendors

We have a fabulous line-up of entertainment included in your Day Pass or VIP Pass for the festival!

Performances by White Elephant Burlesque Society (back by popular demand!), Gringos Flamencos, Merry Mischief and Eight Beat Measure...

Workshops and Demos on Body Casting, Hot Latin Dance Moves, Tantra, Sex Magic, Rope Bondage, "The Sensualist" Anime Film, Violet Wand electrical play, and more!

Vendors will be offering an interesting variety of goods and services including sexy jewelry, sculptures, body casting, henna, piercing, adult toys, lingerie, and books on tantra. Learn about local organizations promoting nudity and other alternative lifestyles.
---
VIP Tickets Now Available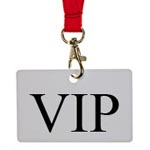 Only 100 VIP Tickets will be sold! VIP Tickets are now available online at the REAF web site. If there are any remaining tickets, they will be available at the door.

VIP Tickets include:

Admission to all scheduled events, Friday through Sunday.

Access to our VIP Lounge in the balcony, which includes guaranteed seating, excellent views of the entire festival floor and stage, French Maid service, and some tables.

Special door prizes available to VIP patrons only, including a body casting, a private latin dance lesson from Inikori Studio, and more! Prizes to be redeemed at the festival.

Don't wait, we expect to sell out!
---
Save the date on your calendar!

March 26-28, 2010, Rochester Erotic Arts Festival